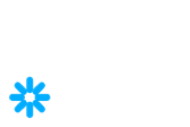 AdvertServe is the premier
ad serving solution for direct ad buying and selling.
AdvertServe does it all: web, mobile and video ad serving
Plus, it's blazing fast and capable of loading 20+ ads per page in under one second!
Our experience says it all: 1.5 billion ads per day on 13,000+ web sites
Advertisers
Consolidate management of your web, mobile and video advertising and push creative changes out to all of your publishers instantly or on a schedule with minimal effort!
Monitor the performance of your campaigns with real-time reporting across all of your publishers without having to log in to dozens of different reporting systems.
Spend less money on creative design with our pre-built media types.
Design amazingly lightweight HTML5 banners with our magic banner visual design tool or use other tools such as Adobe Edge, Bannerflow, Google Web Designer or Tumult Hype.
Verify your publishers are providing you with accurate measurements.
Publishers
Automate data entry, integrate external systems or even build your own custom control panel with our API.
Our anti-fraud blacklist is included at no additional charge to filter out non-human traffic.
Build out your own niche retargeting database quickly with our pixel-less retargeting technology!
Use contextual targeting to precisely match ads with relevant content across your web properties, especially blogs and forum sites.
You'll save thousands of dollars a month compared to our competitors and you can even earn up to a 100% discount by referring your friends to AdvertServe.