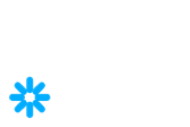 Cloud Ad Serving Solution
AdvertServe is a complete ad serving solution for advertisers, publishers and networks. Precisely target ads to your audience to optimize inventory usage and increase profits. Review detailed statistics reports in real-time with our web-based control panel. Automate data-entry and integrate other systems with our API. Boost your search engine rankings with our AJAX serving tags.
AdvertServe is a high-performance cloud ad serving solution
Complete with an easy to use web-based control panel and a powerful API
Creative Freedom

Supports all types of banners including GIF/JPG/PNG, Flash, third-party tags, crawlers, lightboxes, full page overlays, page peels, wallpapers, text ads, popups and popunders and create your own with custom HTML, CSS and JavaScript.
Precision Targeting

Target campaigns to your visitors by date, day of the week, time of the day, custom data, keywords, geographic location, IP address, hostname, page locations, operating system, web browser and more!
CMS Compatible

Fully compatible with all CMS software including Wordpress, Joomla, Drupal, Magnolia, Gossamer Links, Bricolage, Ektron, eZ Publish and Umbraco.
AJAX Serving

You aren't getting the highest possible search engine ranking if you're not serving your ads with AJAX! Google and Yahoo factor page loading speed into their ranking algorithms. AJAX serving allows page content to load first, so your ads will not negatively affect your score.
Geographic Targeting

With targeting and reporting by continent, country, state/province, city, postal/zip code, and designated market area you can offer your advertisers both global reach and local reach. Precisely geo-targeted ads are more relevant and will generate higher response rates. Better results mean you can command higher CPM rates while optimizing your inventory usage.
Customer Service

Our technical support team has been praised time and time again by our customers since 1998 for their ability to respond quickly to questions and problems with solid answers and effective solutions.
Real-Time Reporting

Statistics data is processed in real-time, so you don't have to sit and wait in suspense for it to become available to report on, analyze and optimize your campaigns compared to other systems that lag behind by 24 hours or more!
Powerful API

Manage administrators, advertisers, publishers, campaigns, media, files, groups, sizes, themes and zones. Generate ad serving code. Retrieve reports in CSV, Excel, HTML, PDF, TXT and XML formats.
Flash clickTAG Repair

How many times have your advertisers sent you a Flash banner with a broken clickTAG? AdvertServe eliminates this constant headache by automatically fixing them!
E-mail Alerts

Want to remind your advertisers to extend their campaigns or buy more impressions before they expire? Set up an e-mail alert to remind you! The customizable alert e-mails can even be sent to your advertiser. Campaign reports can also be attached in CSV, Excel or PDF format.
Contextual Targeting

Matching ads with relevant content can be difficult for ad networks, blogs, forums or large web sites. With contextual targeting it is easy. Pages are regularly spidered and full-text indexed, so you can target campaigns to pages with relevant keywords and phrases. Keywords can be required to occur a minimum number of times to guarantee contextual relevance.
Proven Security

Hackers target ad serving software to utilize in the distribution of malware and viruses. AdvertServe stops them dead in their tracks. With zero security vulnerabilities in over 12 years, that's something you can depend on.
Global DNS & CDN


Media files are transparently deployed to and served by a content delivery network with nodes in 45 data centers located throughout 23 cities worldwide, which ensures your ads load fast for all of your visitors around the world.

Tier 1 Connectivity


Multiple redundant OC-192 (10GB) backbone connections and the usage of BGP4 routing protocol allows us to provide a 100% uptime and zero packet loss guarantee.

Daily Off-Site Backups


Duplicate backups are created daily and mirrored off-site. Your data is stored on a minimum of 6 hard disks at all times. Should disaster strike, your data is safe and can be recovered quickly.

Uninterruptible Power


3,500 kva PowerWare UPS units provide instant backup power and a 1.5 Megawatt Onan diesel power generator is utilized for extended power outages.

Climate Control


Fully redundant cooling systems maintain an ideal temperature for optimum server performance.

Fire Suppression


Inergen fire suppressant, which is made up of naturally occurring gases found in the air we breathe (making it safe for the environment), is utilized to smother fires without causing any of the damage done by messy foams or sprinklers.

Physical Security


Secure passage throughout the data center is insured by Microchip badge access entrances, biometric scanning devices, overhead cameras and motion/heat detection devices.
"After implementing AdvertServe in two companies, I have found the system to be above expectations with excellent features that make ad management effortless. I have always had the best customer service from the staff at Renegade Internet. They constantly go way beyond their obligations to help us solve problems quickly and practically." ~ Tom Cull
Try it out for yourself. Sign up for the AdvertServe demo.
Create and test banners, experience real-time reporting and much more!
"AdvertServe is a top-notch, world-class service. It's been a pleasure to use it for the unique advertising needs of JSF Central, and Renegade Internet's support has been fantastic, even for complex integration issues." ~ Kito Mann
Frequently Asked Questions
Do you offer licensing of the AdvertServe software?
For customers that wish to run AdvertServe behind their firewall we invite you to review AdvertPro, the ad serving software that powers AdvertServe.
Can I use my own domain or sub-domain?
Yes, however, you will be responsible for purchasing the domain name and running the DNS for it. We will provide a static IP address for your domain.
Can I serve ads to multiple web sites?
Yes, it is permitted to serve ads to an unlimited number of web sites with a single AdvertServe account.
Do I need to know HTML to use AdvertServe?
The answer to this question is fairly complicated. We recommend that you are at least somewhat familiar with HTML, but it is not required. AdvertServe will automatically generate HTML serving code for you. You simply need to know enough to copy and paste that generated HTML code into your web pages where you would like your banners to appear.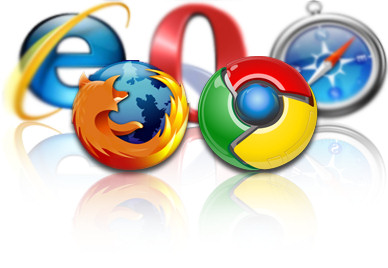 Supported Web Browsers:

Chrome, Firefox, Internet Explorer 6+, Opera and Safari

Supported Operating Systems:

Windows XP/Vista/7/8, Mac OS X and Linux
Am I limited to the IAB standard ad sizes?
All of the IAB standard sizes are pre-configured by default for your convenience. It's possible to easily define your own custom sizes too. You're not stuck with a limited set of sizes like you are with many other ad servers.
Is AdvertServe compatible with dynamic web pages?
AdvertServe uses standards compliant HTML and/or JavaScript code for displaying banners in your web pages, so it is 100% compatible with all dynamic web page technologies such as PHP, Perl, ASP, ASP.NET, JSP, ColdFusion and others.