Mobile Everywhere
You already know how popular mobile devices such as smartphones and tablets are these days. I do not need to tell you that over 250 million iOS devices, including the iPad, iPhone and iPod alone have been sold worldwide. Unless you have been in a cave for the last few years you have probably heard that there are over 500,000 apps on the Apple App Store as well as more than 360,000 apps in the Android marketplace. You cannot go anywhere on the grid without seeing someone using one of these devices and you are probably toting around one or two yourself.
Advertising Apps
Given the huge number of both mobile app developers and mobile users there is a huge opportunity and money to be made for connecting them with each other. This is where mobile targeting comes in. Now you can target campaigns to visitors that are browsing your site using Android, BlackBerry, iOS, Java/J2ME, PalmOS, SymbianOS and Windows Mobile powered devices.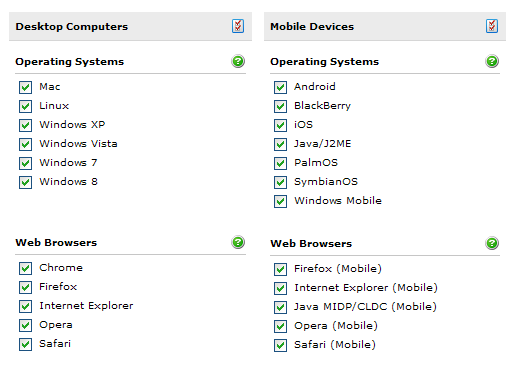 How can you take advantage of this? Start by going to the Android marketplace or the Apple App Store and search for apps that might be relevant to visitors of your web site. Once you have a good size list you can begin reaching out to the app developers. Write them each a personal e-mail explaining why your visitors would be interested in their app. You can pull data from the General > Software reports to let them know how much potential traffic you have on average for each type of device they are developing for as well.
Local Possibilities
Did you know that the same geographic targeting that works with desktop and laptop computers also works with mobile devices? Immediately you should be thinking about all of the possibilities for local advertising that creates. Running a digital camera review web site? Your mobile visitors in Pittsburgh might be interested in knowing that Joe's Camera Shack is having a 48-hour sale this weekend. Who knows, they might just be sitting across the street sipping a latte and researching the best cameras on their iPad. These campaigns might not get many impressions, but you can compensate for that by charging a higher CPM rate because they will generate a much higher response rate.
Other Ideas?
How are you planning to use mobile targeting on your web site? Feel free to post a comment and let us all know!